Honda Inside Track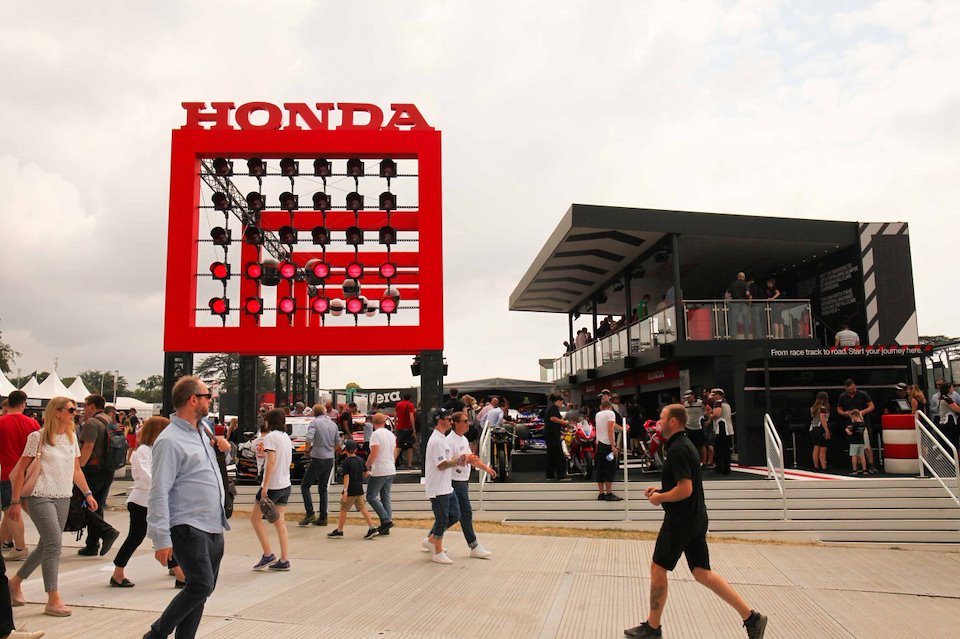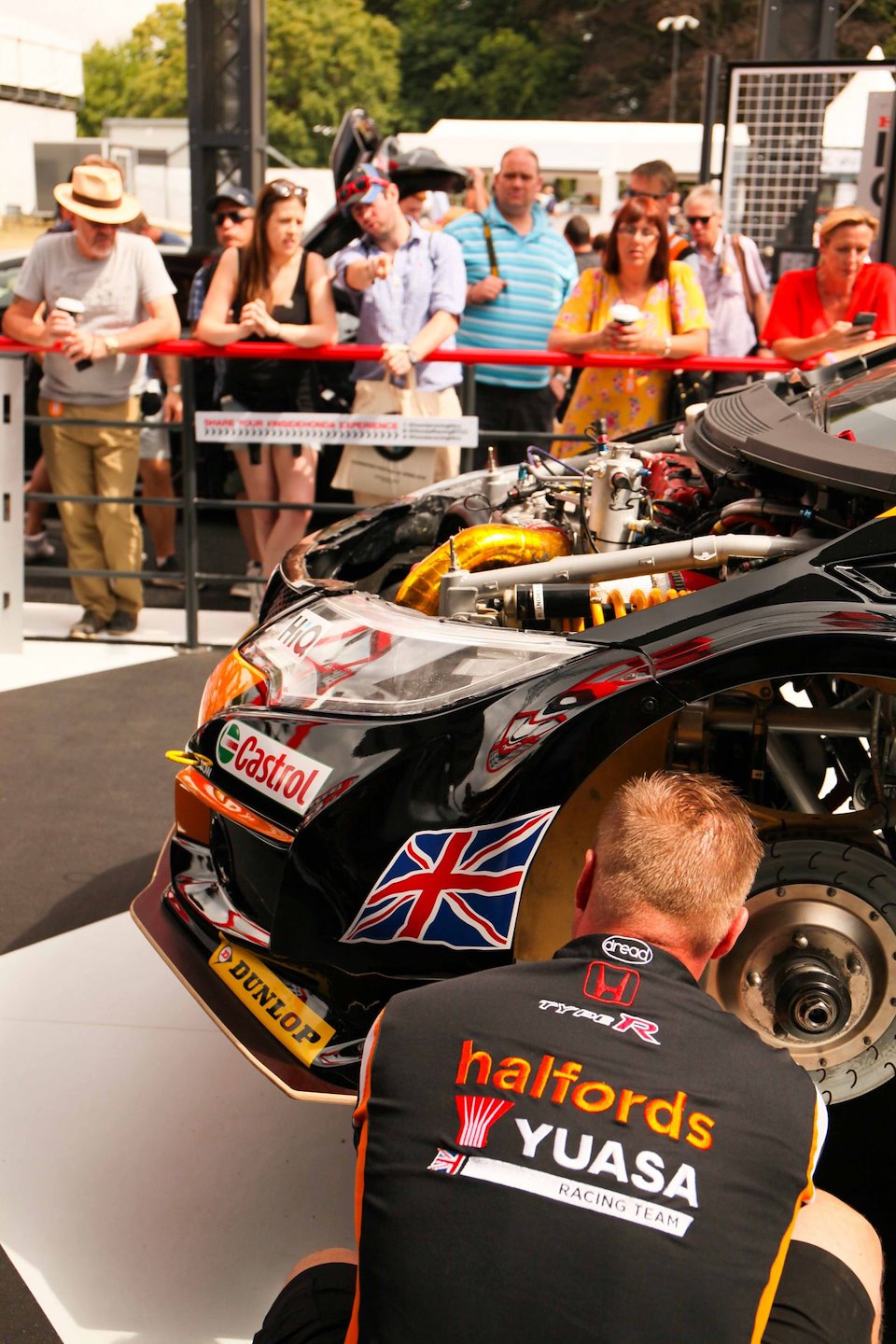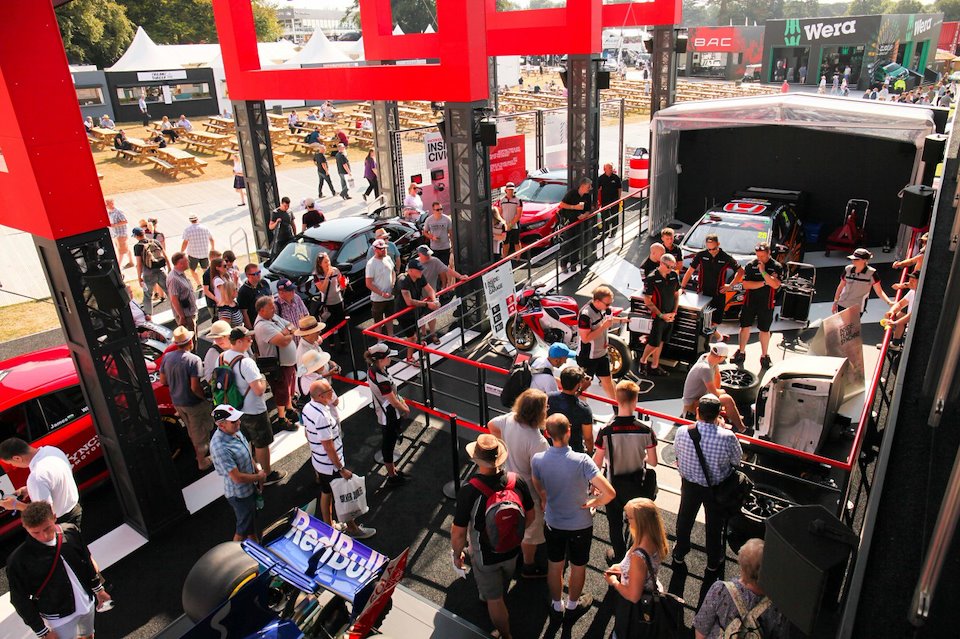 For the 25th Anniversary of the Goodwood Festival of Speed Honda asked us to create an immersive experience that brought their racing history and credentials to life. We wanted to create something special for racing enthusiasts, allowing them to see inside Honda. Drawing inspiration from its founder, Soichiro Honda, the entire experience celebrated his famous quote: 'Without racing there is no Honda.'
The design was heavily influenced by race tracks from around the world, creating an experience that reflected the brand's passion for motorsport from first glance through to the content, activations and experience within. At the heart was an interactive motorsport performance space nicknamed 'The Engine Room.' It gave visitors the inside track on what makes Honda's race teams tick: the people, the engineering, the passion, and of course, the machines.
Surrounding the performance space were a number of motorsport themed activations within 'pit garages' that brought to life Honda's credentials across two and four wheels. For example, the experience in the first pit garage deconstructed a lap – showing there is more to racing than 'pedal to the floor' with a unique view of what it takes to pilot a Honda bike around one of Britain's most demanding circuits. After witnessing the hot laps, visitors had a chance in the next pit garage to get their knee down like Marc Marquez, one of the most successful motorcycle racers of all time, and to make a great social souvenir. On the grandstand was a special guest: the NSX GT3, which made its British debut. These activations inspired and enabled people to get under the skin of motorsport and experience Honda's road to race philosophy lives throughout its products; as embodied by the new Honda Civic.
---
Role Creative Strategy. Communications Planning. Immersive Experience Design

For Honda & Jack Morton

Date 2018

Type Experiential
Up Next:
Lavarly Work!! Dirt is Good. Science is Fun.